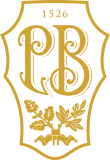 Giubileo—which is Italian for Jubilee—is a triumph of looks and performance in a hunting shotgun. It has one of today's most strikingly-beautiful actions distinguished by rich, baroque spiral and floral engravings on the receiver and sideplates – and furthermore, has no visible screws for seamless beauty. Couple this with its ability to deliver top-flite performance in the field or at the range, it is easy to see why this is one of the most desired premium shotguns of all time. If you are looking for an heirloom-quality shotgun that will give you as much pride of ownership as performance, the Giubileo is definitely for you.
Rich engraving
With the Giubileo, the number of hours of expert hand-chasing from Beretta's engravers goes well over double digits. The full sideplates are covered with a wonderfully-proportionate engraving design that extends to the shoulders, trigger guard, safety and top lever. The floral scroll engraving also contains a Renaissance-style shield containing the "PB" Beretta logo.
No visible screws
Another key feature that makes the Giubileo's action unique is that it contains no visible screws, thereby giving the engraving a wonderful sense of artistic continuity. 
The Giubileo "Jewel"
This shotgun is also available with scaled-down receivers for 28 gauge and .410; and if you find a 12-gauge Giubileo to be gorgeous, you just owe it to your good taste to handle a Giubileo in the smaller gauges, which have been rightfully called "a jewel."  During production, the Giubileo is repeatedly checked to ensure perfect balance and natural handling. Its low-profile action and super-strong Steelium barrels are designed to offer hunters a gun that will swing and point like an extension of the eye.