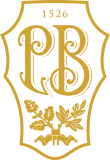 Bringing Together the world of Beretta Premium
Our vision
Through Subscribing, ordering, and sending inquires through this site it is our vision to create a community of high-end enthusiasts to eventually take part in shoots held by Beretta Australia, events, showroom reveals and displays all surrounding the world of premium shotguns.
About this site
The Beretta Premium Australia site was born from the necessity and desire to create a dedicated platform to connect Beretta Australia to a community of Premium enthusiasts. This site exhibits the most beautiful shotguns available in Australia. We do this by professionally photographing every high-end Beretta premium shotgun that Beretta Australia imports into the country and then uploading the photos to this website with the associated serial number. This allows the Beretta Premium community to see what is available in the country at all times and select then purchase your desired premium shotgun.
How the ordering works
If you are interested or wish to order a particular gun please email: edward.tunbridge@berettaaustralia.com. Edward will get back to you and make all the necessary arrangements for you.