The SO Sparviere Year of the Tiger was born from the desire to create a magnificent one of a kind master piece with the finest Luxury design and craftsmanship the world has to offer. The SO Sparviere (Italian for "hawk") is a premium sidelock over-under shotgun conceived for the upland hunter and shooter wanting a heirloom-quality work of art that will be marvelled upon for decade to come.
The action features upward of 300 hours of engraving by the worlds best master engravers masters carrying a centuries-old tradition, while the total absence of visible screws gives the engraving an uninterrupted blank canvas to express its full beauty. Even the visible internal parts are superbly finished and engraved by hand. As with Beretta's premium sidelock shotguns, the SO Sparviere is executed to suit the personal taste and requirements of the owner–from the sophisticated engravings to the gold-inlays to the dimensions of the walnut briar stock.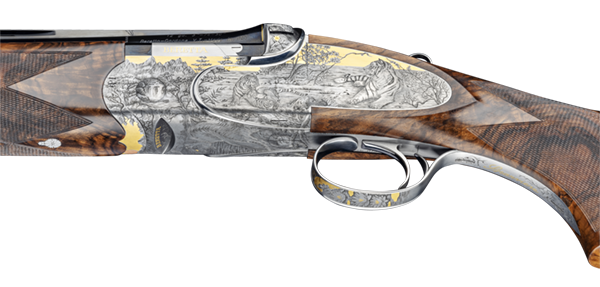 The action of the SO Sparviere features an exclusive system for opening the two side plates and gaining access to the inside firing mechanism. The classic Beretta sidelocks can be easily and rapidly opened to the side by actioning the safety.
Past the safety position of the switch, the two side plates will simultaneously snap into the open position, facilitating inspection and maintenance of the locks.
As a true piece of artwork, the shotgun is engineered so that this action has to be absolutely deliberate, and cannot happen accidentally during a hunt. This action also enables the owner to look at the artistry of the receiver's inner part, which is as much of a marvel as the outside
The performance and reliability of this sidelock shotgun is the result of the quality of materials used, individual craftsmanship and the precision of the manufacturing processes.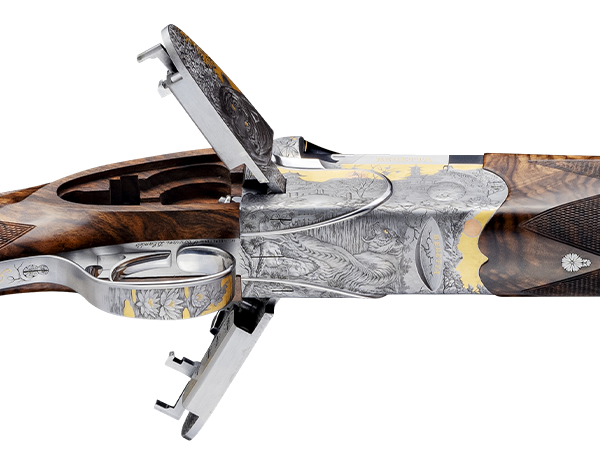 The Steelium Pro Barrels are constructed of cold-hammer forged Boehler Antinit steel, ensuring perfect alignment of the tubes, exceptional strength and long-lasting corrosion resistance.
They are carefully tested and checked for ballistic performance and consistency of shot pattern.
The ventilated rib is file-cut. To minimize locking stress while shooting, the cross-bolt locking system operates on Monobloc lugs positioned at the height of the upper tube axis. Locking shoulders are replaceable.
For its stock and fore-end have been hand picked from Beretta's finest quality range of exhibition wood with the perfect 35/55 stock dimension and pistol grip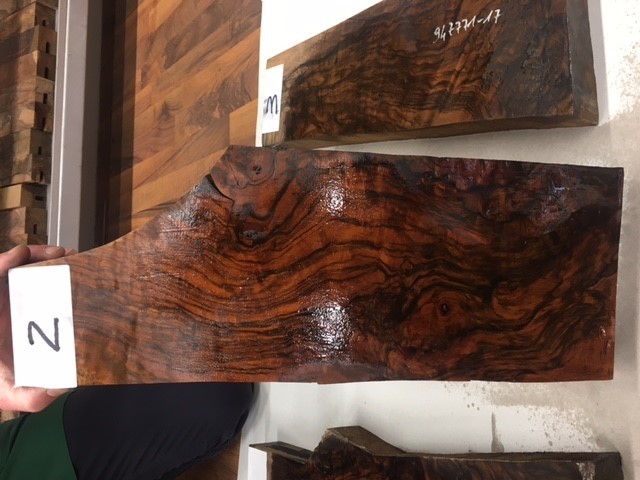 Hand picked serial number which coincides with the lucky 888

The year of the tiger engraving features a background made of pure gold with silver for the water lilies and enamel for other highlights. The engraving itself is an 8 Burin engraving, one of the highest levels of complexity and detail in the world which would take a minimum of 8 months to complete.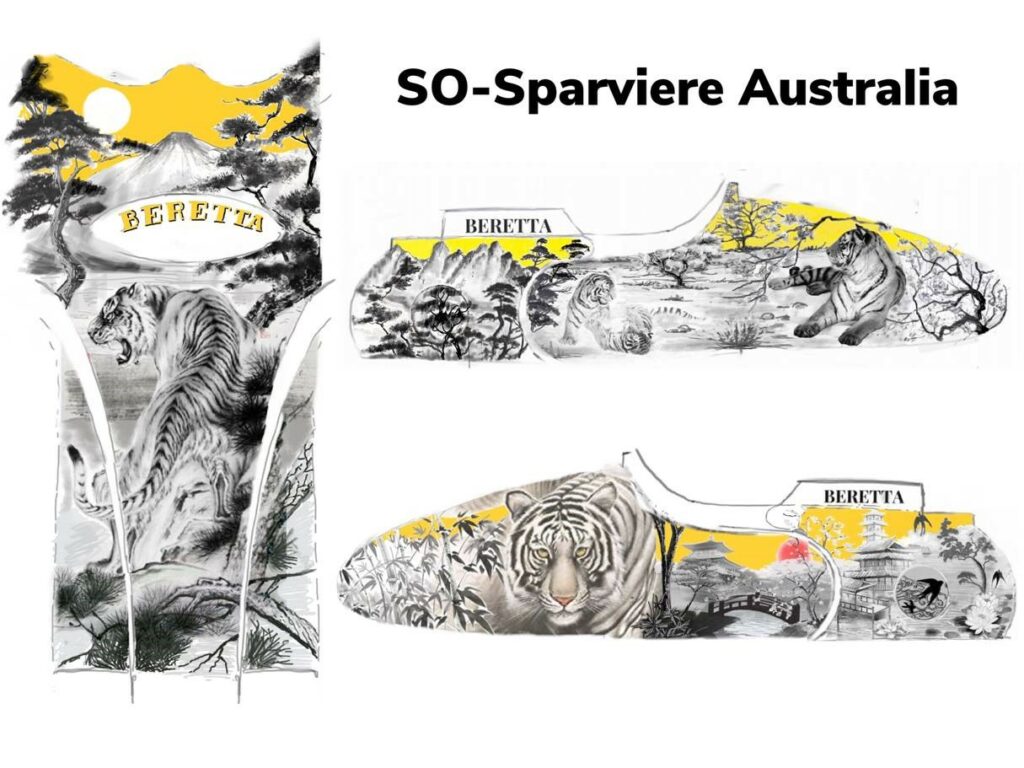 The year of the tiger case was hand made from start to finish in the Beretta factory with a design that mimics the traditional opening sides of the SO Sparviere. This one of a kind case is also truly special with a hand engraved design complementary to the gun itself with a beautiful light leather finish on the outside and red and gold finish on the inside